Pool Maintenance Sainte-Maxime : Les Piscines de Laure
My name is Laure and I suggest you maintain your swimming pool all year round in Sainte Maxime, Grimaud, Port-Grimaud, Les Issambres and Le Plan de la Tour.
A swimming pool is a place of relaxation that requires a lot of attention depending on the seasons, the weather and your wishes in order to see the pleasure of diving in water that is always clean and healthy.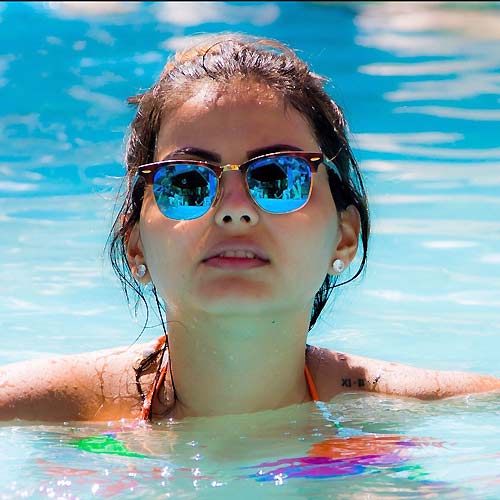 I suggest that you maintain your swimming pool in Sainte-Maxime and the surrounding villages all year round with at least one visit per week.

Friends arrive, a rental begins, you want more serenity and comfort...
At your request, it is possible to provide additional passages to bring you more peace of mind and adapt to your current needs.
When you are there

When you receive your family or friends

For your tenants

At your convenience...

Our agreements are excluding products and technical interventions

Maintenance and maintenance of your pool
Cleaning and maintenance.
Verification of the proper functioning of the filtration (hydraulic, electrical and water level necessary).
Skimmer cleaning, pre-filter basket of the pump and the pool filter.
Passage of the landing net, suction of the bottom of the basin.
Cleaning the water line.
Brushing the walls needed.
Water analysis, control of chemical parameters of water (disinfection, PH, TAC, TH, stabilizer).
Water treatment.
Replenishment of maintenance products necessary.
Findings of possible leaks.
Tips for equipment.
Our agreements are exclusive of products and technical intervention.

Laure: 06 46 46 38 69